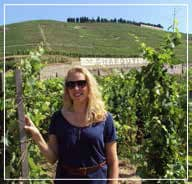 After a very pleasant drinking vintage in 2011, power and longevity have returned once again in 2012.
Why buy Rhône 2012 en primeur?
Undeniable quality combined with reduced yields will mean there is a great demand for these wines. Increasing prices in Bordeaux and Burgundy have led more and more consumers to the door of the Rhône and consequently, demand is rising year on year. If you want to secure the best wines, there is no doubt that buying en primeur is the best way to do so. At the other end of the scale, there are some fantastic buys to be had; with wines from as little as £47 per case, it is a great way to re-stock your cellar.
---
Rhône 2012 Vintage Report
"While most of France's major wine regions struggled in 2012, the Rhône stands apart. Vintners are optimistic after a growing season marked by dry, sunny weather and well-timed rains." James Molesworth, Wine Spectator
The Northern Rhône
After a harsh winter, a very rainy spring followed, meaning mildew and disease were an issue in the Northern Rhône. However, those who were able to successfully manage this were rewarded with good water reserves and a perfect sunny, dry July and August. The vegetative cycle started early thanks to the wet conditions, so the vintage was overall a little earlier than usual, with harvest starting on 17th September and running until the 5th October. September was largely dry and sunny giving good conditions for harvesting and the resulting wines are elegant and fresh, with the whites, once again, outstanding.
Highlights from the North for me include Chapoutier's delicious whites (p7) and two new wines from Vins de Vienne, a really exciting project between three of the Northern Rhône's star winemakers (p5).
The Southern Rhône
2012 was a fairly straight forward vintage in the South – it was largely dry and sunny right up until early September when rain fell at just the right time. After a hot summer a cool September followed, so acidities were maintained alongside the beautiful ripeness of fruit that had been achieved. It also meant the ripening was slowed down and the vintage turned out to be a slightly late one – starting on 2nd October - rather than early as in the North. Grenache, Syrah and Mourvedre were all very successful, with the wines showing good colour throughout, and a more serious tannic structure than in 2011.
It is hard to pick out highlights from the Southern Rhône as the wines are uniformly excellent. However, I am really excited about the new 'expression de terroir' Châteauneuf du Papes from Ogier (p14 & 15). There are also many terrific value wines from the South, especially among our selection from the Côtes du Rhône and Côtes du Rhône Villages (p9).
Click here to view the offer in more detail
READ ABOUT THE EXCITING WINES IN YOUR CASE

Chapoutier Saint Peray Blanc 'les Tanneurs'
A Treat from the Rhône Crus

Chapoutier Hermitage Rouge 'la Sizeranne'
Chapoutier Grange de Mirabel Viognier
Chapoutier Luberon 'la Ciboise'

Crozes Hermitage Rouge Etienne Barret

Domaine de la Mordoree Cotes du Rhone
Domaine de la Mordoree Cotes du Rhone

Domaine de Mourchon Cotes du Rhone Villages Seguret Grande Reserve
Domaine de Mourchon Cotes du Rhone Villages Seguret Tradition
"One of the reference point estates in the southern Côtes du Rhône" - Robert Parker

Famille Perrin Vinsobres 'les Hauts de Julien'
Clos des Papes Chateauneuf du Pape

Famille Perrin Gigondas 'Domaine les Tourelles'

Château de Beaucastel Châteauneuf-du-Pape

Coudoulet de Beaucastel Côtes du Rhône
A sister vineyard adjacent to Beaucastel's Châteauneuf-du-Pape vineyard
Château de Beaucastel Roussanne Vieilles Vignes

Château de Beaucastel Châteauneuf-du-Pape Blanc
Step 1

Choose your case